Brand
& Collateral Design
Today, more than ever, your online brand speaks more about who you are then any brick and mortar storefront. Aligning your identity, collateral and digital communications under a unified brand is essential for your digital marketing success.
You Only Get One Chance to Make a First Impression
What makes a digital brand memorable? We believe it comes down to three things:
Are you visually relevant? Is your message relatable? Is the user's experience engaging?
Visually Relevant
Being bold doesn't make your brand relevant. Your company's visual brand becomes relevant when it is designed with the attitudes, behaviors and goals of your target audience in mind. When we develop a visual identity for your online presence, we start by understanding who you want to appeal to and what makes them tick.
Relatable Message
Pretty pictures and bold colors might get you in the door, but a visitor's response to your brand really comes down to how they can relate to what you have to say. Does your digital voice convey empathy and does it feel genuine? Have you taken the time to connect with your visitor in a meaningful way before asking them to "Schedule a Demo?"
Engaging Experience
The way that your visitors experience your content makes as big of an impact as what it looks like or what it actually says. Simplifying complex topics or making content more accessible through it's presentation keeps your visitors coming back.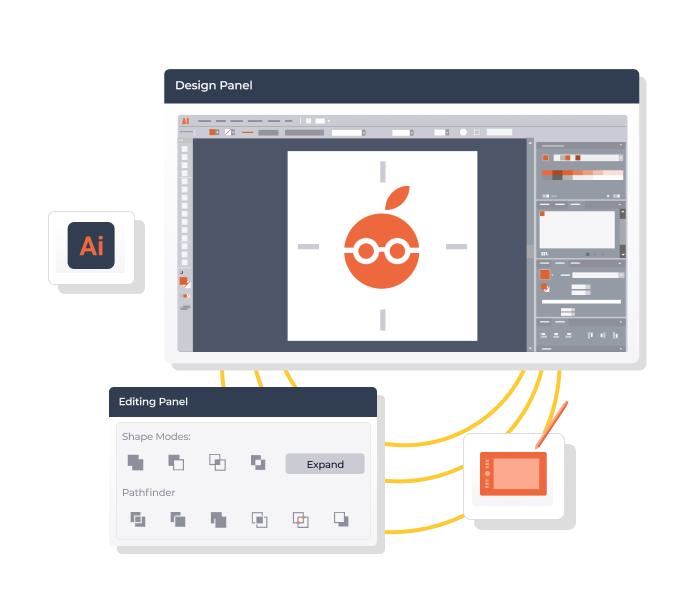 Although capturing the essence of your brand as a memorable and meaningful mark is an essential element that can help convey who your company is at a glance, it is only the beginning when it comes to your brand. As we develop your brand, we ensure that it is not only memorable and meaningful, but that it also has depth to span and evolve throughout your website, sales presentations and emails.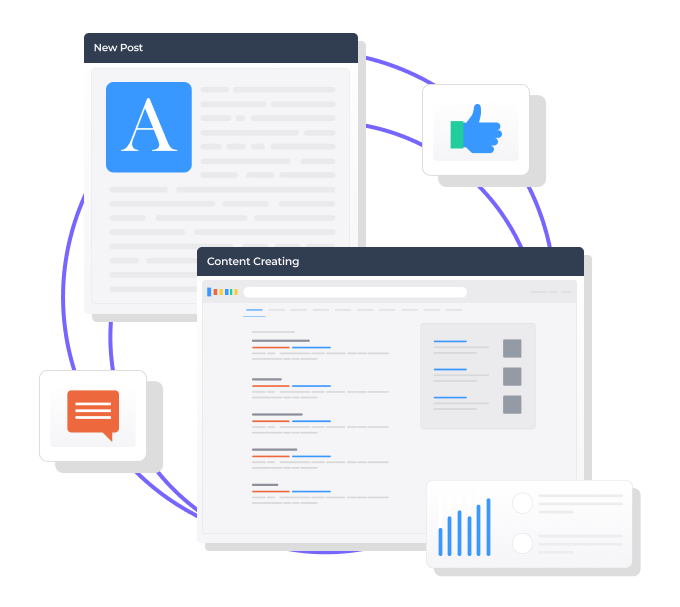 Writing for the web is a unique challenge. Punchy headlines, scannable content, strategically placed keywords and an SEO strategy to back it all up. When we write for the web, we are looking at your brand through several lenses to ensure it translates from web to social media to email and that it resonates with your customers.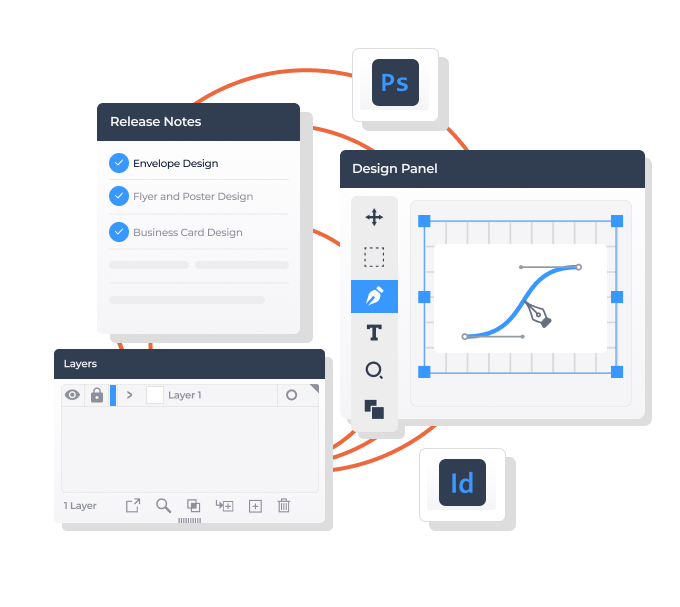 Your user's journey may start on your website, but it continues through many touchpoints and interactions in the form of white papers, ebooks, infographics, trade shows and more. Whether you are focused on a centerpiece for a new campaign that needs to be packaged up and branded, or you need to update an entire set of collateral to your updated look and feel, our talented design crew has you covered.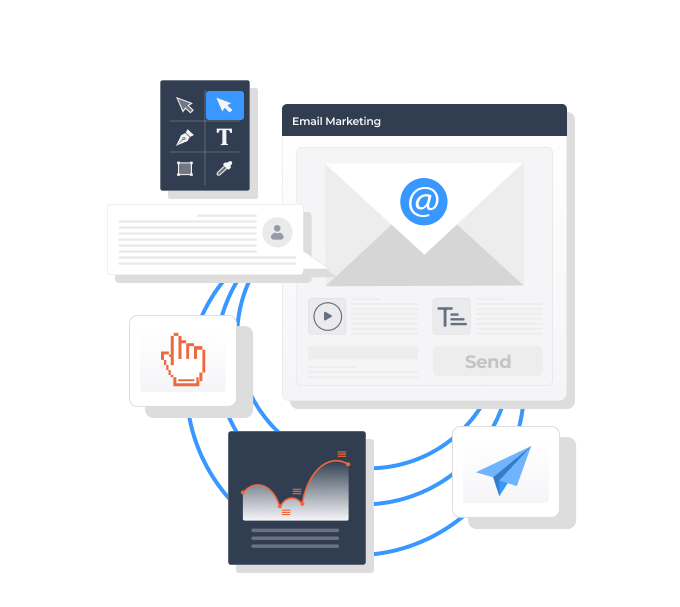 Email design is both art and science. At Big Orange Lab we ensure that your email content is not only consistently branded, but also optimized for open rates and clicks. With our experience using HubSpot's A/B testing platform, we are sure to help you dial in both your message and presentation of your content.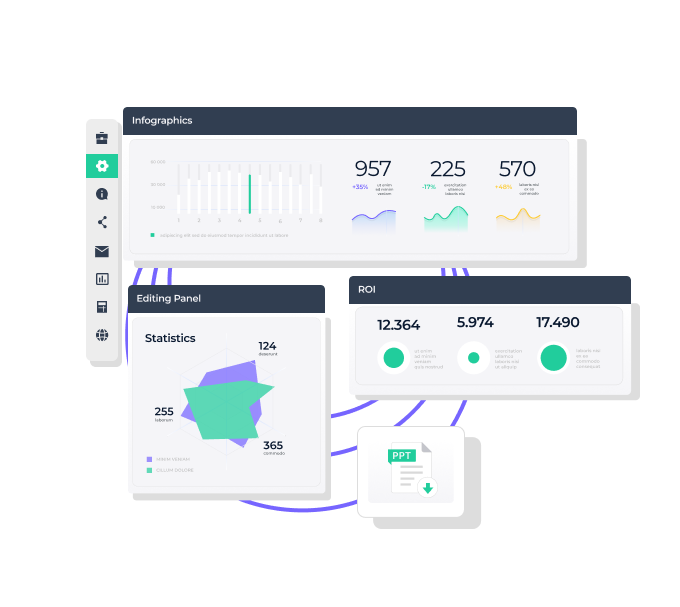 When you are moving at the speed of B2B, it's important to be able to communicate both consistently and quickly about your brand. With a branded PowerPoint or Google Slides deck, making presentations has never been easier.
Our Clients Are Our Biggest Fans
We enjoy our work and getting to know our clients. That combination results in producing meaningful work, and the results speak for themselves.
Big Orange Lab was the perfect partner to go on this journey with us. Not only did they take a vested interest in solving our many technical challenges, but they also helped us to navigate curveballs that arose throughout the project.
Marketing & Business Development Director
Houston Eye Associates

Big Orange Lab transformed the user experience on our WordPress website and elevated our brand. Our site is easy to manage, but I know if we ever need anything, they are always willing to help.The entire team is very responsive and is a pleasure to work with.
Principal
Caramagno + Associates

Wow! Such a freaking cool logo and it is perfect for what we're doing. Big Orange Lab did a fantastic job of listening to our ideas, understanding our unique product and generating some awesome logo concepts. The execution of our final logo was spot on. We love it!
Co-Founder
FryTech R&D, LLC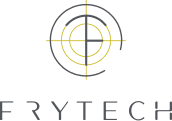 Recent Website UX Projects
We successfully partner with B2B businesses, equity-backed companies, Saas start-ups, digital security companies, human resource companies and professional service firms to