Our approach is straight-forward in principle but it takes sophistication to put into action: Practice being a valued partner that produces transformative solutions for our clients.
Built Upon Valued Partnerships
With decades of digital marketing and web development experience throughout the company, we know that great agency partners are much more than skilled designers or coders. At Big Orange Lab, we don't just build amazing digital solutions for our clients, we build valued partnerships with our clients.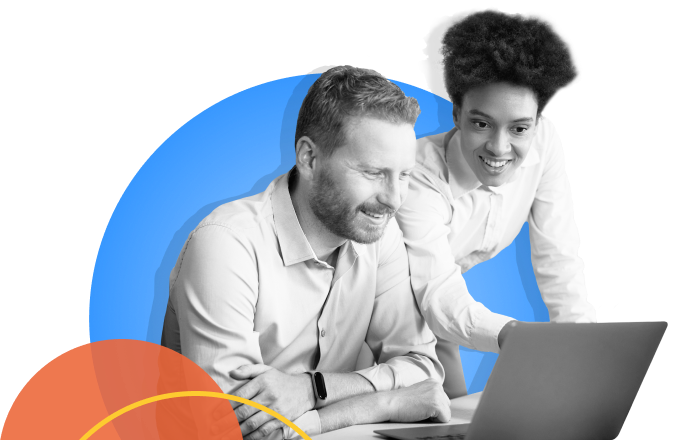 Kindness at Our Core
Over the past 6 years, we've strategically built our client base, with the majority of our new business coming from referrals by satisfied clients. This approach has been fundamental to our growth, and it starts with the people that we hire.
Genuine kindness is at the core of our company. We look for it when we hire and it is built into the Big Orange DNA. The most enjoyable part of our day is interacting with our global team and connecting with our customers as we build world-class solutions together.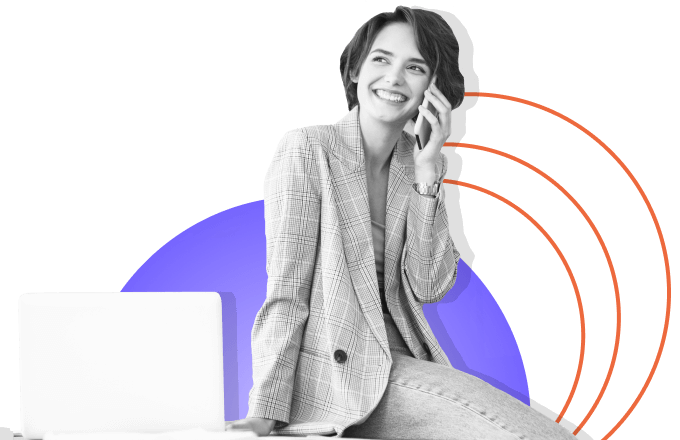 Industry Leading Customer Service
To ensure that we build a depth knowledge and repour within our client relationships, every customer has a dedicated account team that includes project management, design, development and QA resources. We take pride in nurturing a customer relationships and strive to be accessible and transparent while providing clear communication and proactive recommendations.
Experience Producing Amazing Results
Producing great work requires a clear vision so you know where you want to go and effective processes so that you have a method to get there. At Big Orange Lab, we bring decades of B2B marketing and digital development experience to every project.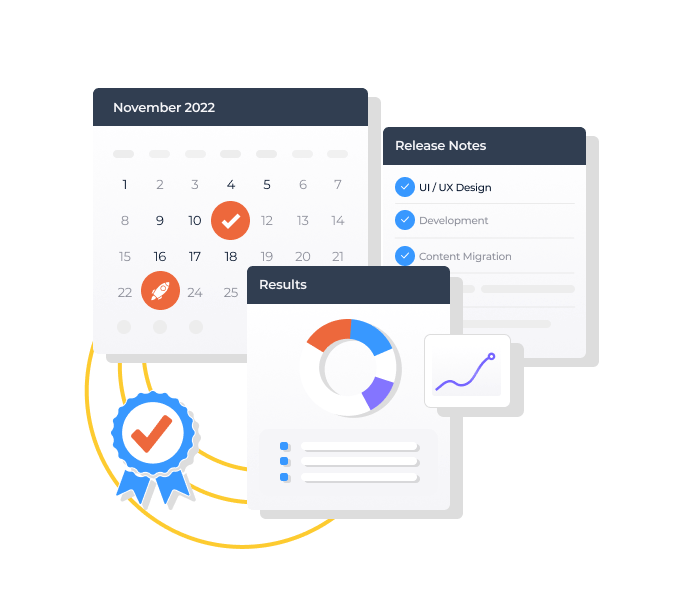 A Tested Process
We know that your team is moving at the speed of B2B (aka "we need this done yesterday"). Although we have not quite mastered the art of traveling back in time, we have mastered the art of meeting deadlines and setting realistic expectations. We make sure you know how long your project will take and how much it is going to cost.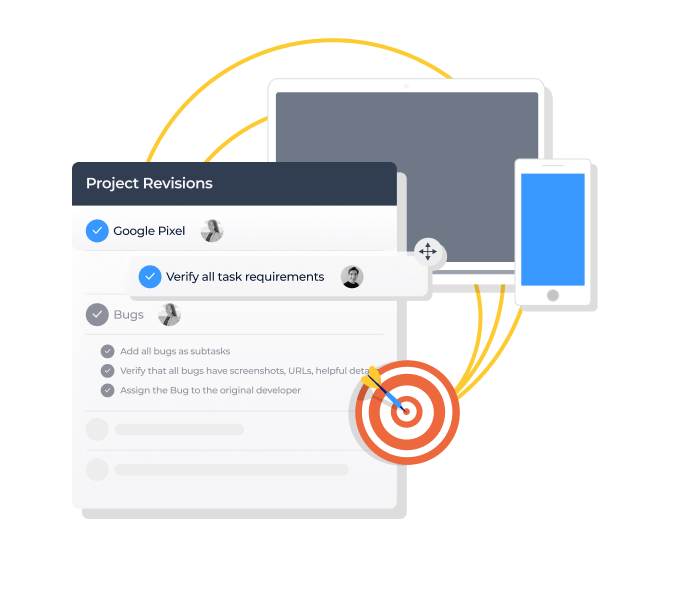 Quality Assurance
Whether we are crafting a new website or refining a presentation deck for your next webinar, our quality assurance process is integrated into every project. With an in-house QA department (unusual for most agencies), and an extensive 50 point QA checklist for every task that goes through our development process, we take quality seriously.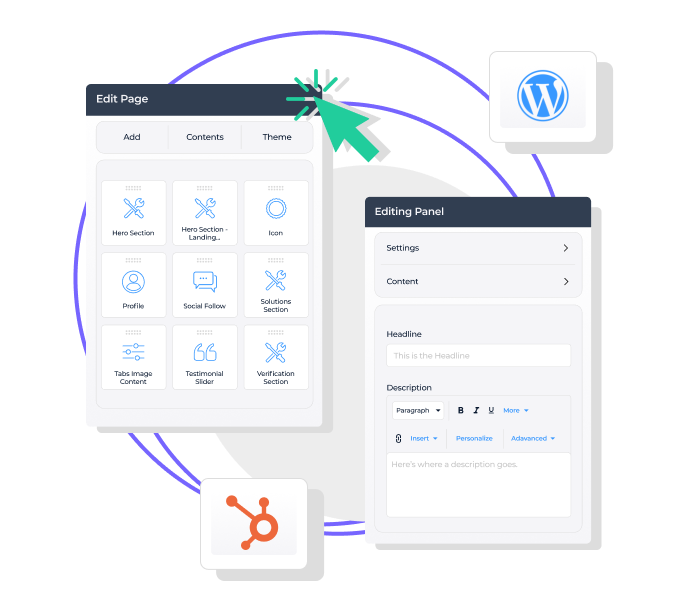 Easy-to-Manage Websites
Whether your website is on HubSpot or WordPress, we begin the development process by using a theme we've created that allows your team to successfully take-over updating and managing your website content. In fact, a significant part of our 50-point QA checklist is focused on the interface and tools your content manager will use on a daily basis to ensure we deliver an intuitive and easy-to-manage website.
Recent Website UX Projects
Find out how we have successfully partnered with B2B organizations to create transformational work for equity-backed start-ups, digital security companies, human resource companies and more.
Our Clients Are Our Biggest Fans
We enjoy our work and getting to know our clients. That combination results in producing meaningful work, and the results speak for themselves.
Big Orange Lab was the perfect partner to go on this journey with us. Not only did they take a vested interest in solving our many technical challenges, but they also helped us to navigate curveballs that arose throughout the project.
Marketing & Business Development Director
Houston Eye Associates

Big Orange Lab transformed the user experience on our WordPress website and elevated our brand. Our site is easy to manage, but I know if we ever need anything, they are always willing to help.The entire team is very responsive and is a pleasure to work with.
Principal
Caramagno + Associates

Wow! Such a freaking cool logo and it is perfect for what we're doing. Big Orange Lab did a fantastic job of listening to our ideas, understanding our unique product and generating some awesome logo concepts. The execution of our final logo was spot on. We love it!
Co-Founder
FryTech R&D, LLC