CASE STUDY
WorkWell Rebrand Showcases Modern Musculoskeletal Care Program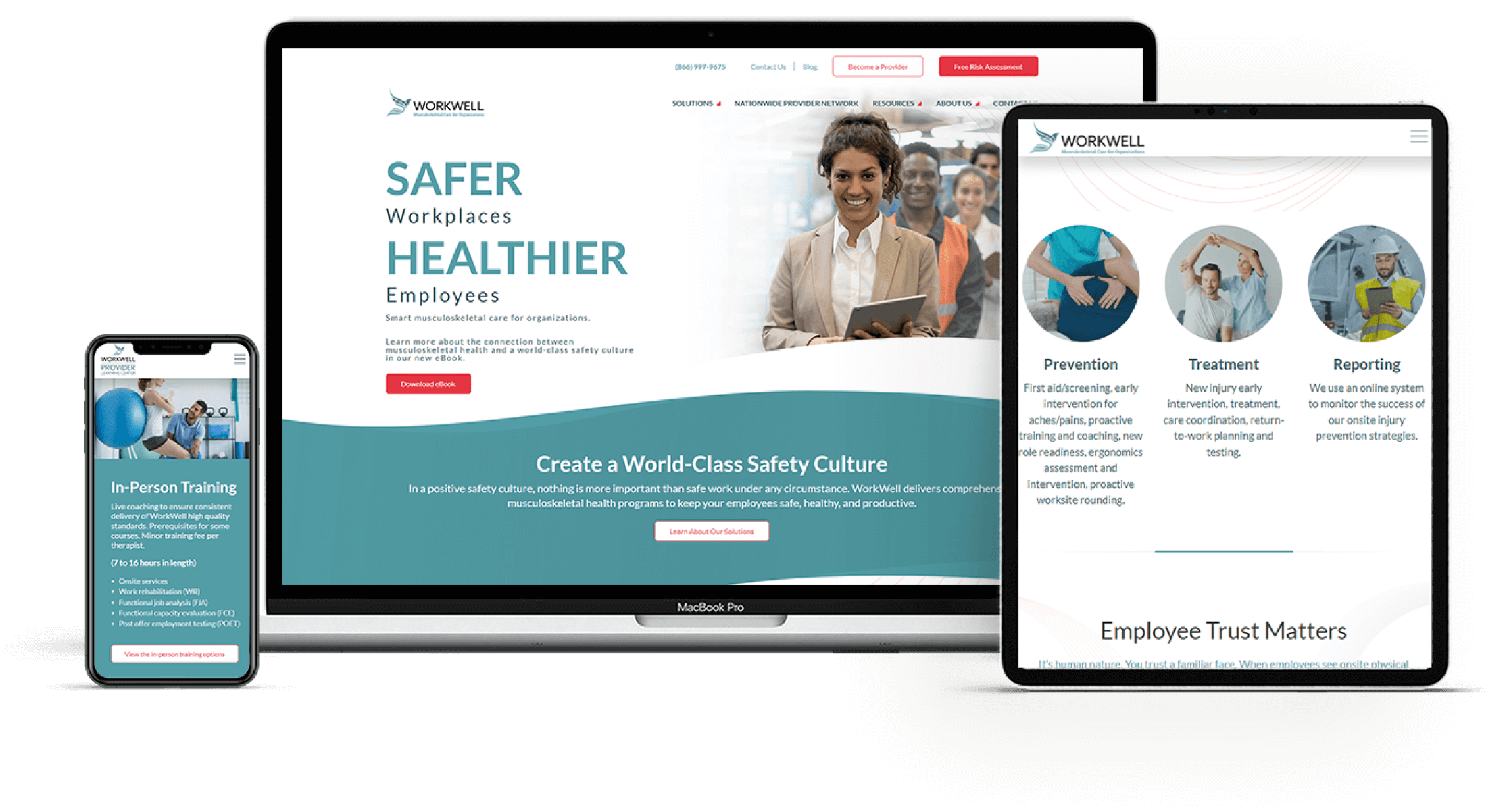 Overview
This was a multi-faceted project in which Red Javelin partnered with Big Orange Lab to redesign and develop a website. In addition to migrating this site from WordPress to HubSpot, Big Orange Lab was charged with extending and evolving the recently updated brand throughout the new site.
agencies partnered to successfully deliver this project
distinct persona types were targeted within the content
increase in leads when using HubSpot CMS and Marketing platforms
Providers are a part of WorkWell's nationwide network
Recent Work
We have successfully partnered with B2B businesses, equity-backed companies, Saas start-ups, digital security companies, human resource companies and professional service firms.