CASE STUDY
Texas eye care chain simplifies user experience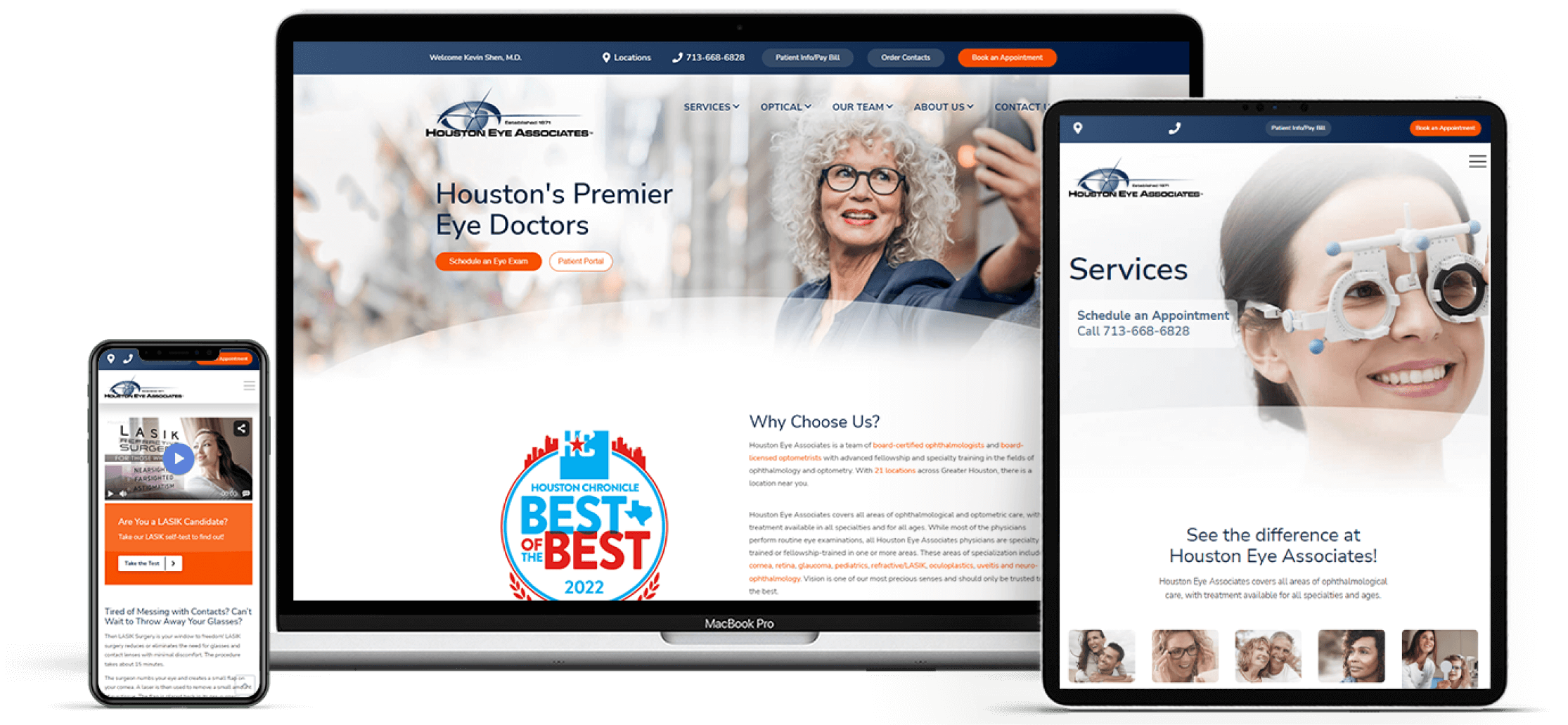 Overview
This was a multi-faceted project in which Red Javelin partnered with Big Orange Lab to redesign and develop a website. In addition to migrating this site from WordPress to HubSpot, Big Orange Lab was charged with extending and evolving the recently updated brand throughout the new site.
Big Orange Lab was the perfect partner to go on this journey with us. Not only did they take a vested interest in solving our many technical challenges, but they also helped us to navigate curveballs that arose throughout the project.
Marketing & Business
Development Director

Recent Work
We have successfully partnered with B2B businesses, equity-backed companies, Saas start-ups, digital security companies, human resource companies and professional service firms.